Life-Size Installations
Thoroughbred Park, Lexington, Kentucky
One of the most visible collections of Gwen Reardon's work is in Lexington, Kentucky's downtown Thoroughbred Park. The park is a
tribute to the thoroughbred race horse, and features thirteen sculptures. Seven life size bronze race horses and jockeys run
for the finish line. Also in the park are broodmares and foals and the great stallion Lexington.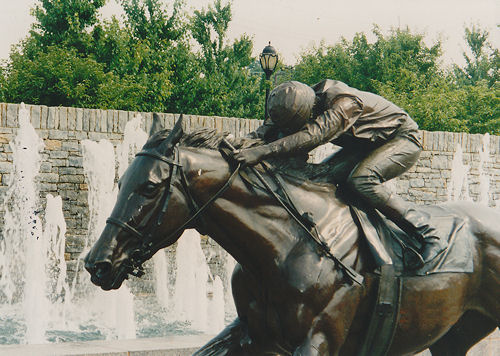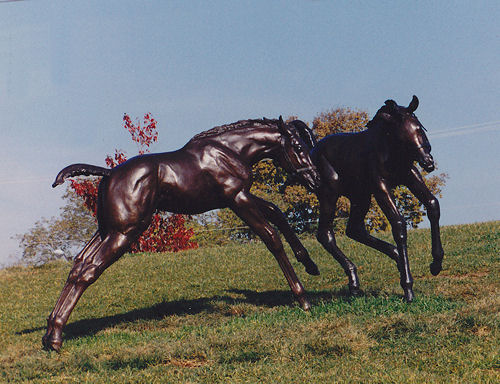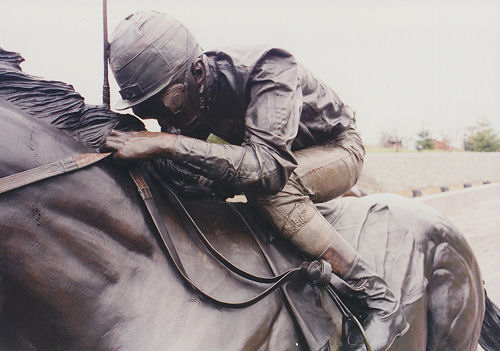 On a hill overlooking the track, brood mares watch over their playful foals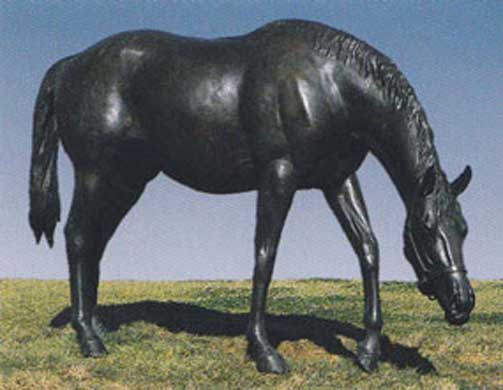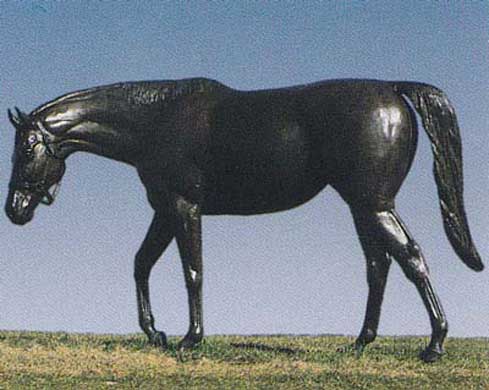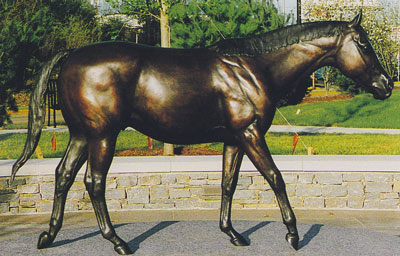 At the head of the race track stands the sculpture of LEXINGTON, the great race horse and sire of the 1800's.

Finally, on the edge of a symbolic winners circle waits a new foal, the PROMISE of the next generation.