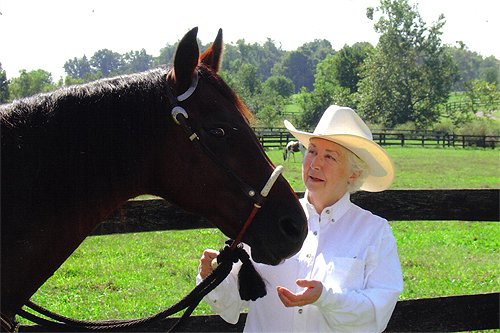 "I believe Gwen Reardon to be the best equine sculptor in America today. What makes her work so unique and outstanding is not only her great talent but also her background as a horsewoman and trainer."
Alex G. Campbell, Jr.
Chairman of the Board, Triangle Foundation
"I think it is very important that she is a horsewoman and really knows how to portray horses in her art."
Mrs. Henry E.I. du Pont
The daughter of a prominent trainer, Gwen became an accomplished equestrienne at an early age. As a horse farm manager and a professional trainer of some forty years, she has worked with many breeds; Arabians, Saddlebreds, Morgans, Quarter Horses and Thoroughbreds. Gwen Reardon's skillful interpretation of the individual spirit and personality of each horse that becomes the subject of her work is indeed the product of a lifetime of personal involvement.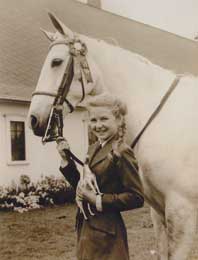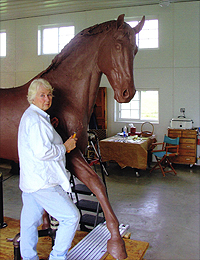 The Studio of Gwen
Gwen Reardon, equine artist, is the lifesize horse sculpture artist of Lexington, Kentucky's Thoroughbred Park. You can own a piece of Gwen's art right now!
Start shopping here.