Gallery
All sculptures come with a statement by the Artist
certifying edition number and authenticity.
  All sculptures shown may be
ordered until edition runs out.  Prices shown are for in stock pieces.
Sculptures that must be ordered may be subject to price changes
due to conditions beyond the control of the artist.
Please allow 6 to 8 weeks for delivery of ordered sculptures.  
For current availability, pricing and shipping costs, please Contact Us.  
Kentucky residents add 6% sales tax.
"Future"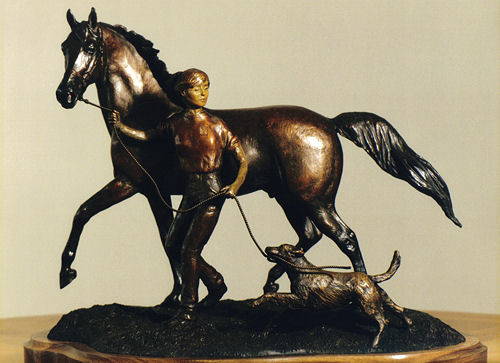 Tabletop Bronze
"Storm Cat"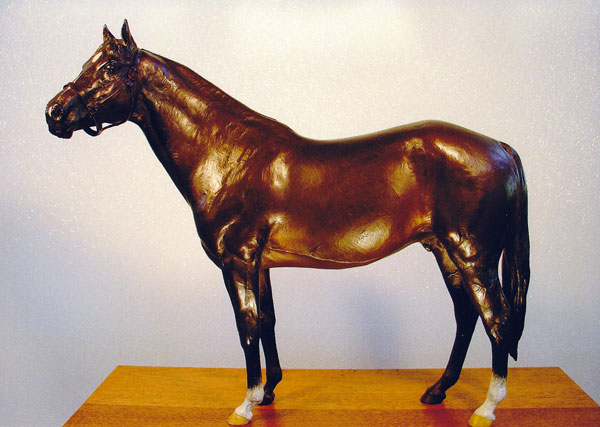 Bronze mounted on wood base
22″ length 17.5″ height 11″ width
Limited edition of 20 Sold Out
Artist's Proof 1 $10,000.00
"Affirmed"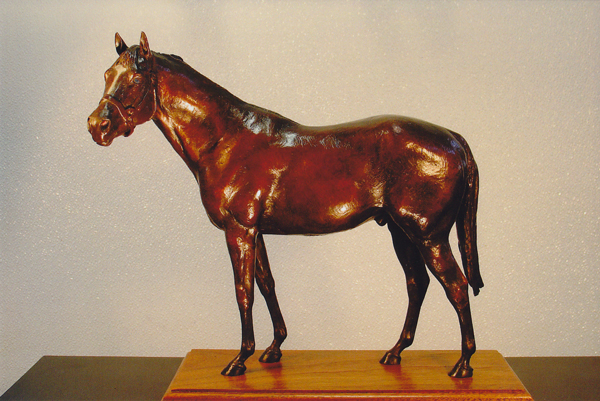 Bronze mounted on wood base
12″ length 12.75″ height 5″ width.
Limited edition of 20
Artist's Proof 1 $7,500.00
"My, My"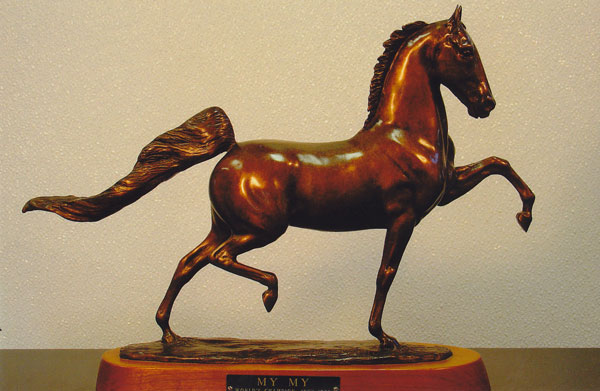 Bronze mounted on wood base
14.5″ length 11″ height 3″ width
Limited edition of 5
Order only $3,000.00

"Ruffian"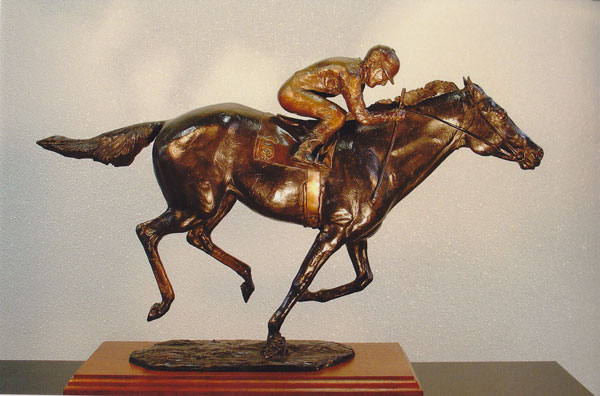 Bronze mounted on wood base
18.25″ length 12.75″ height 5″ width
Limited edition of 20
Order only $7,000.00
"Winner's Circle"




Bronze mounted on wood base
23″ length 20.5″ height 6″ width
Limited edition of 10
In stock 1 $10,000.00 #1
"Slew 'O Gold" Marlborough Cup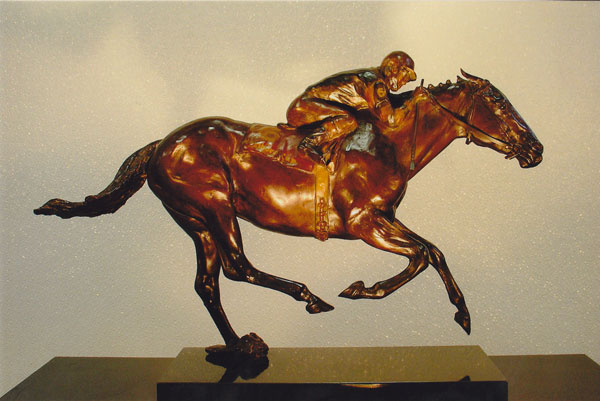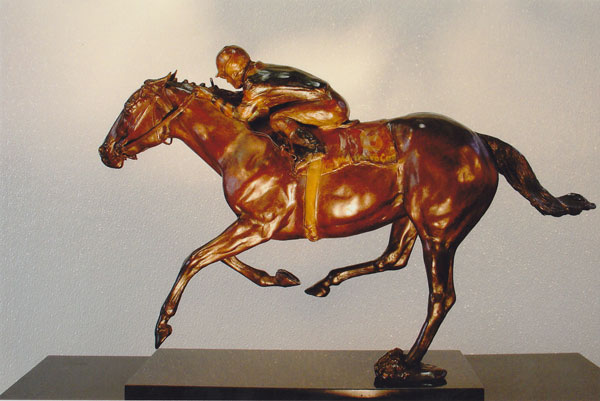 Bronze mounted on black marble base
19″ length 13.5″ height 5″ width
Artist's Proof 1 $6,500.00 1 of 1
"Shining"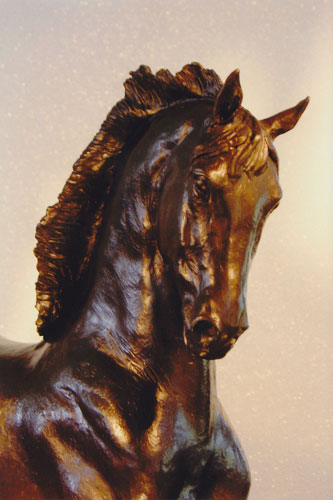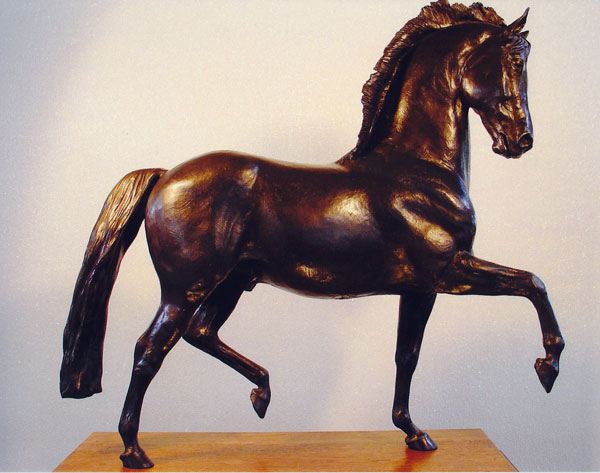 Bronze on wood base
22″ length 24.5″ height 11″ width
Limited edition of 5
In stock 1 $7,500.00 #1
"Showtime"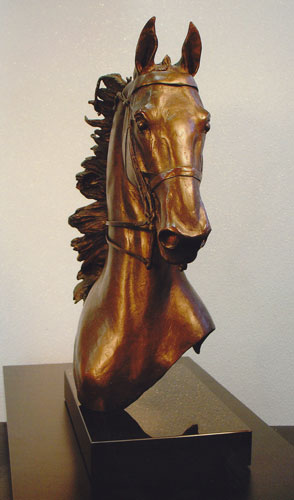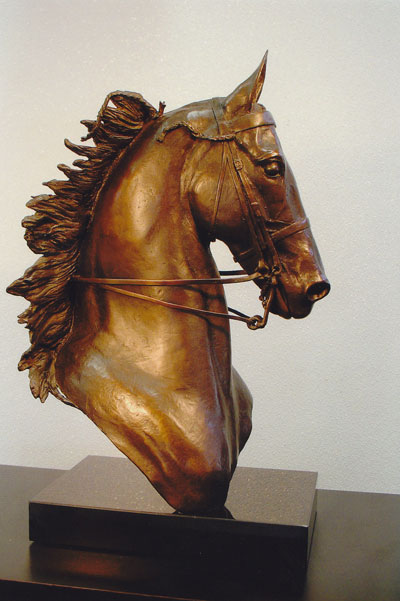 Bronze mounted on black marble base
10″ length 19″ height 6.5″ width
Limited edition of 10
In stock 1 $3,750.00 #1
"Promise"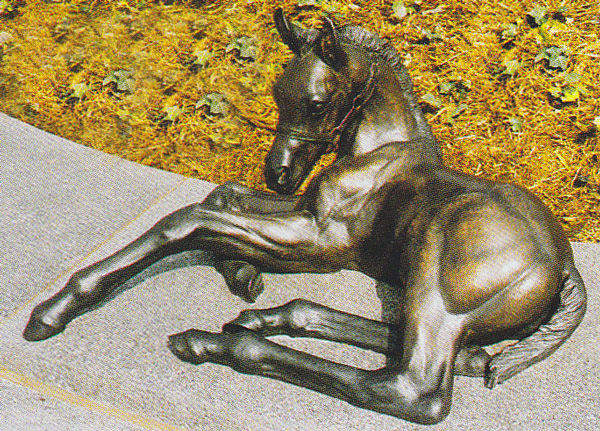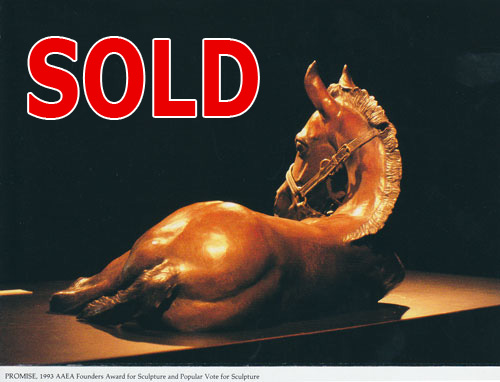 Lifesize bronze foal
Edition limited to 10, last remaining piece
$20,000.00